Saving Lives at Birth (Round 2)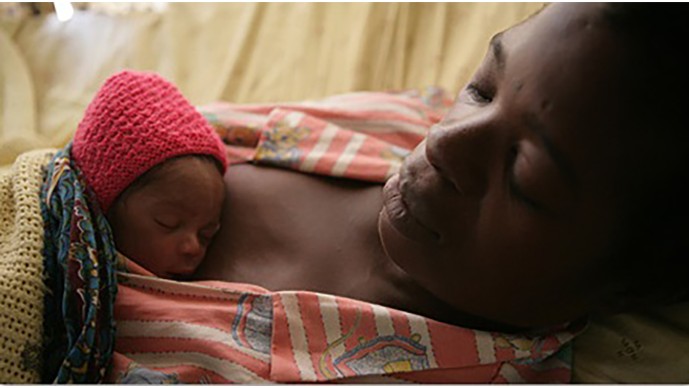 USAID, the Government of Norway, the Bill & Melinda Gates Foundation, Grand Challenges Canada and the U.K.'s Department for International Development (DFID) have joined together to launch Saving Lives at Birth: A Grand Challenge for Development.  The goal of this program is to find the tools and approaches to help mothers and newborns during their most vulnerable hours.
We seek groundbreaking prevention and treatment approaches for pregnant women and newborns in poor, hard-to-reach communities around the time of delivery.  This is the period when the majority of maternal and newborn deaths occur and the population that has been the most difficult to reach.
We seek innovative ideas that can leapfrog conventional approaches in three main domains: (1) technology; (2) service delivery; and (3) "demand side" innovation that empowers pregnant women and their families to practice healthy behaviors and be aware of, and access, health care during pregnancy, childbirth, and the early postnatal period, especially, especially the first two days after birth.
Seeking breakthroughs
Significant breakthroughs in innovation often come about when new ideas and disciplines are applied to long-entrenched problems.  New technologies and approaches transform insurmountable development challenges into solvable problems. To harness this ingenuity, we encourage partnerships that bring together diverse expertise from non-traditional partners. And to foster sustainability, we encourage the private sector to bring their expertise and experience to bear on these problems. 
How the Program Works
Five partners came together to support this single challenge.  The World Bank is also an affiliate of this program. Projects will be jointly selected through a unified application process. Successful innovators will be funded and managed independently by one of two funding mechanisms – pooled resources from USAID, the Bill & Melinda Gates Foundation, and the Government of Norway, or Grand Challenges Canada, and supported collectively as a community of innovators by all five partners.
Building a Community of Innovators
Partners will work with this community to foster learning and continued innovation. Awardees will receive support and networking assistance from each of the partners, engage with other innovators, and participate in high-level meetings including the annual Grand Challenges meeting. 
---