Grand Challenges is a family of initiatives fostering innovation to solve key global health and development problems.
A Family of Initiatives with One Purpose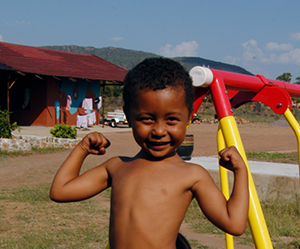 Grand Challenges initiatives use challenges to focus attention and effort on specific problems, and they can be traced back to the mathematician David Hilbert, who over a century ago defined a set of unsolved problems to spark progress in the field of mathematics. Grand Challenges initiatives launch challenges as open requests for grant proposals, refining the process of sourcing innovation over time. Each challenge is an experiment in focusing innovation on making an impact. Each addresses some of the same problems, but from differing perspectives. Each builds a grant program that fosters collaboration across projects to speed impact.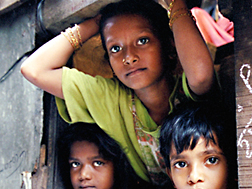 In 2003, the Bill & Melinda Gates Foundation launched Grand Challenges in Global Health. This initiative initially focused on 14 major scientific challenges and awarded 44 grants totaling over $450 million for research projects and with an additional supporting project addressing ethical, social, and cultural issues across the initiative. The first decade of progress yielded diverse types of impact, and new challenges continue to be launched. In 2007, the Gates Foundation launched Grand Challenges Explorations to engage more of the world's innovators more quickly through $100K initial grants addressing a range of challenges. Evolution of the initial projects over the first ten years confirmed that great ideas come from everywhere.
In 2021, the Gates Foundation launched Grand Challenges Global Call-to-Action to build on lessons from the COVID-19 pandemic and fund cutting-edge science projects that together advance high-priority global health objectives while supporting and expanding a locally-led research and development ecosystem with a balance of women investigators. Through a long-term approach to enable transformational partnerships, it will invest in platforms that link the local institutions that train and connect innovators, and it will directly support the local people that co-create and implement global health programs, including through the Calestous Juma Science Leadership Fellowship in Africa.
A Network of Partners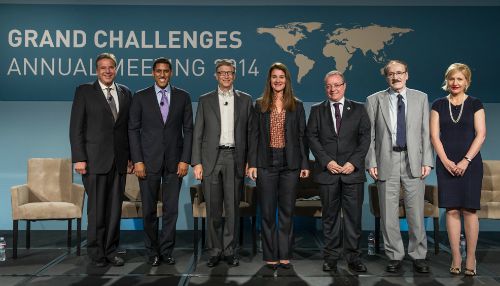 The Gates Foundation and other funders continue to launch new Grand Challenges initiatives, both independently and in partnership. Partnership initiatives like Grand Challenges Africa and Grand Challenges India anchor the work from the beginning around the local researchers, policymakers, and funders with the knowledge and perspective needed to create, guide, and accelerate transformative solutions to global health and development inequity. Every year, the Grand Challenges Annual Meeting - held in 11 countries in its first 15 years - brings together members of the network of partners from the Grand Challenges family and beyond, fostering collaboration and seeking to build on momentum and accelerate impact.
As the Grand Challenges family of initiatives grows, the world map of awarded grants fills in and the international network of research and funding partnerships expands, helping ensure that everyone receives the full benefit of scientific progress.
---