Grand Challenges India: New Approaches to Characterize the Global Burden of Antimicrobial Resistance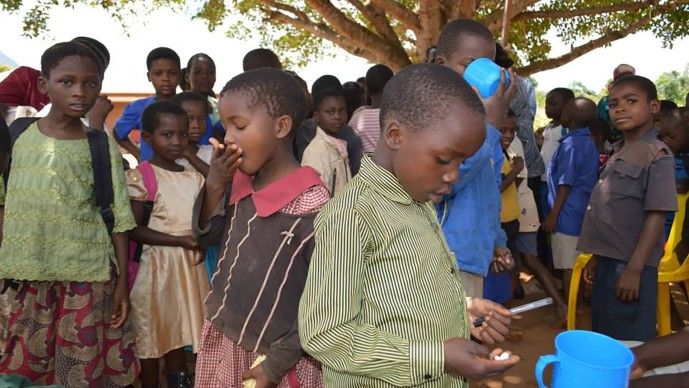 Appropriate antibiotic use has the power to save lives in the most vulnerable communities, and antimicrobial resistance (AMR) impacts multiple global health priority areas: HIV/AIDS, tuberculosis, maternal and neonatal health, pneumonia, and enteric and diarrheal diseases. It is critical to better understand the prevalence of AMR and its impact on mortality in developing countries so that access to appropriate antibiotics is ensured while inappropriate use of antibiotics is limited. In particular, there is a need to better understand resistance in bacterial infections of newborns and young children – and to this end, understanding what is the prevalence of AMR in the community, how it impacts mortality, and how it impacts health targets. Tackling AMR will require a global, coordinated approach and the linking together of different research communities for new perspectives on the problem.
Note that this request for proposals is being launched on sequential dates by four Grand Challenges partnerships: African researchers located in African organizations should apply through the joint Grand Challenges Africa/Grand Challenges South Africa portal; Brazilian researchers located in Brazilian organizations should apply through the Grand Challenges Brazil portal; and Indian researchers located in Indian organizations should apply through the Grand Challenges India portal.
What we are looking for:
We seek new approaches that have the potential to transform public health action on a regional or global scale by identifying and filling gaps in knowledge on the burden of resistance to antibacterial agents – we are not seeking incremental improvements in typical disease surveillance solutions. Specifically, we seek projects that propose innovation in the following areas:
Data sources: Pilot tests of new sources of data, particularly those that would bring together different research communities for new perspectives on the problem
Analytical methods: Pilot tests of bioinformatics approaches, including those that combine or connect existing databases in novel ways
Biomarkers: Pilot tests of new biomarkers or combinations of biomarkers that could lead to new understanding of the actionable implications of antimicrobial resistance surveillance data
Low-cost technologies and products: Exploratory work in developing new technologies and products, including 1) those that specifically target improved infection prevention and control in healthcare settings to reduce reliance on healthcare provider behavior change, and 2) technologies to remove antibiotics from effluents
We will give highest priority to those projects that:
Pilot test approaches that could be added to existing surveillance platforms, since we are not seeking to create new surveillance platforms
Incorporate multiple of the areas of innovation listed above
Could contribute to a portfolio of funded projects that addresses a country's regional diversity and the diversity of vulnerable populations
Explain how proposed approaches will be tested so that they have the highest likelihood of being relevant for implementation in the country's public health system
Examples of what we are looking for:
Characterizes type examples of the burden of AMR (e.g., exploring the role of AMR in community or hospital sepsis-related mortality, focusing on children)
Includes data sources that could indirectly reflect AMR burden (e.g., antimicrobial usage patterns or specifically how vaccination against respiratory or diarrheal diseases impacts antimicrobial use)
Addresses the diversity of vulnerable populations and the different aspects of the AMR burden that might be reflected in urban versus rural settings
Includes data sources ranging from the level of the individual (e.g., microbiome across body sites) to the community (e.g., public toilets and sanitation systems), while maintaining a focus on gaining new understanding of the actionable consequences of AMR gene flow.
Includes data sources that could reflect AMR transmission dynamics between communities (e.g., modes of transportation) or within communities over time (e.g., seasonal-related behaviors)
Provides an ecological perspective, such as a One Health perspective integrating antimicrobial use in livestock or perspectives that can integrate environmental monitoring in the community setting with medical monitoring in the hospital setting – if these perspectives are explicitly linked to human health outcomes and particularly a focus on vulnerable populations
Leverages opportunities to build in new ways on existing public health interventions or environmental monitoring platforms - and to bring together different research communities
Contributes to control of infections in healthcare settings: novel techniques and products to control hospital infection rates and break the chain of transmission of bacteria in clinical settings
Exploratory work into developing low-cost technologies to remove antibiotics and associated chemicals from effluents
We will NOT consider funding for:
Proposals to develop diagnostic devices and technologies or for drug discovery. Although diagnostic devices and new drugs are potentially critical to AMR solutions, these areas are not unique to AMR challenges and should therefore be advanced more comprehensively against a broader landscape of possible needs and solutions. Thus, while excluded here, they may be part of a future request for proposals.
Proposals without a clear application to surveillance or facilitating the development of new evidence describing the global burden of AMR
Proposals seeking to apply existing tools in ways that do not transform our understanding of the global emergence or spread of AMR
Incremental improvements to conventional solutions or typical disease surveillance. We will not consider local surveillance programs or projects or small improvements in surveillance, e.g., use of mobile data collection, automation of traditional processes, or improving access to existing tools or technologies.
Proposals that simply expand the availability of primary data without a clear link to informing our understanding of global AMR epidemiology
Applications proposing basic research
Ideas not directly relevant to low- and middle-income contexts
Genomic and other laboratory-based approaches that lack a clear application to AMR surveillance or epidemiology
Ideas focused on quantifying resistance in animal or livestock populations or in environmental samples without a direct linkage to how data would impact public health practice
Proposals involving clinical trials in human volunteers or patients (note: use of existing datasets or other outputs from clinical trials may be considered, as long as the proposed approach is feasible within the time and financial envelopes provided).
---