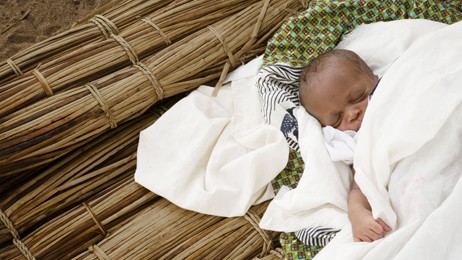 Grand Challenges in Global Health, a suite of grant programs intended to help overcome bottlenecks that prevent the creation of new and better health solutions for the developing world, is launching a new Grand Challenge in Family Health. 
The time between the beginning of a woman's pregnancy and her child's second birthday offers a unique window of opportunity to shape healthier and more prosperous futures. The onset of labor marks the most dangerous period for both mother and baby that does not ease until at least 48 hours after birth. The deaths that occur are just the most extreme cases, as complications occur in almost one-quarter of all pregnancies.
In response to this great need, a number of international agencies have launched a series of partnerships to develop new innovations and prove that these solutions can be scaled to reach as many people as possible. Grand Challenges in Global Health offered two such grant opportunities - Preventing Preterm Birth and Discover New Ways to Achieve Healthy Growth.  While preventing preterm birth, stunting, and wasting in fetal development and early life are specific aims of these programs, our broader goal is to ensure healthy birth, growth, and development for children so that they can live a long and productive life.
Challenge
Preventing Preterm Birth will be administered by GAPPS, an initiative of Seattle Children's. Please visit the GAPPS website for more information.
The Preventing Preterm Birth initiative seeks to generate new discoveries for more rapid development of equitable, relevant, and innovative interventions to prevent preterm birth and stillbirth. More newborns die from preterm birth than from any other cause. Those newborns that survive often suffer disproportionately from other diseases and in this way, preventing preterm birth is part of a comprehensive approach to ensuring a healthy start to life.
By filling the void of scientific knowledge on the causes and mechanisms important to preterm birth in the developing world, this initiative could:
Lead to low-cost novel technologies to reduce the global burden of prematurity;
Attract scientists to engage in this underserved global health field;
Increase investments from other global health research and development funders.
Additional requests for proposals will be issued on specific topics covered under the Preventing Preterm Birth grant program.
---