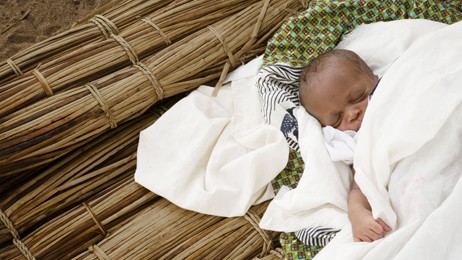 Grand Challenges in Global Health, a suite of grant programs intended to help overcome bottlenecks that prevent the creation of new and better health solutions for the developing world, is launching a new Grand Challenge in Family Health.
The time between the beginning of a woman's pregnancy and her child's second birthday offers a unique window of opportunity to shape healthier and more prosperous futures. The onset of labor marks the most dangerous period for both mother and baby that does not ease until at least 48 hours after birth. The deaths that occur are just the most extreme cases, as complications occur in almost one-quarter of all pregnancies.
In response to this great need, a number of international agencies have launched a series of partnerships to develop new innovations and prove that these solutions can be scaled to reach as many people as possible. Grand Challenges in Global Health offered two such grant opportunities - Discover New Ways to Achieve Healthy Growth and Preventing Preterm Birth. While preventing preterm birth, stunting, and wasting in fetal development and early life are specific aims of these programs, our broader goal is to ensure healthy birth, growth, and development for children so that they can live a long and productive life.
Challenge
The Healthy Growth program seeks to discover new pathways or mechanisms that will aid the development of new interventions to prevent intrauterine growth restriction (IUGR), stunting, and wasting of newborns and infants in the developing world.
A growing body of evidence indicates that the first 1,000 days following conception is a critical window of time for growth and proper function of a wide range of organs and tissues. The developmental environment, which includes nutrients, hormonal signaling, and pathogen exposure has serious consequences for health in infancy, childhood, and later life.
While application of existing interventions is important, universal application during pregnancy and early life in 99 percent of children would only decrease stunting by only one third. Therefore new research is needed to address the underlying biological mechanisms that lead to these adverse developmental outcomes, including examination of the role of infection, inflammation, and nutritional deficiency.
---