Blog Post
Welcome Grand Challenges Ethiopia
Steven Buchsbaum, Kedest Tesfagiorgis, Nov 5, 2015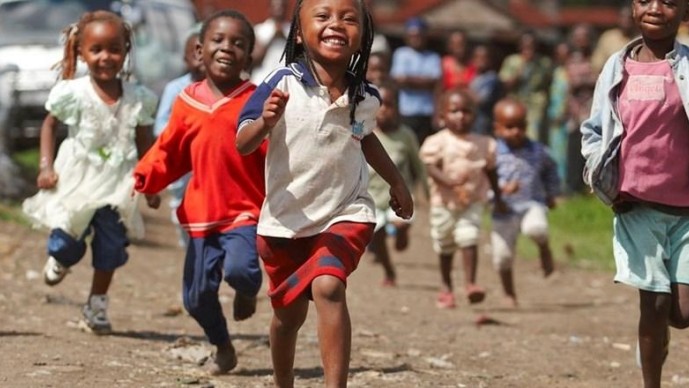 If you want proof, look no further than Ethiopia. A generation ago, 21 percent of Ethiopian children died before turning 5. Now, that figure is 6 percent.
Progress like this doesn't happen by accident. Ethiopia devised an aggressive Health Sector Transformation Plan, and the government is taking innovative approaches to meet its goals. For example, just over a decade ago, Ethiopia totally reinvented its primary health system, hiring tens of thousands of Health Extension Workers to reach every single Ethiopian with basic care.
Now, to generate the next set of breakthroughs, Ethiopia has launched a program called Grand Challenges Ethiopia, joining a growing family of similar Grand Challenges programs. The original Grand Challenges program was launched in 2003, with the goal of stimulating innovation in global health, an area that was starving for new ideas. Since then, the Grand Challenges model has spread around to world, to, Brazil, Canada, India, Israel, and South Africa, to name a few. The African Academy of Science and the New Partnership for Africa's Development just launched a Grand Challenges Africa to stimulate innovation across the continent.
The Grand Challenges idea is simple. Usually, funders decide how they want to go after a problem, and they pay a specific group to take a specific approach. Grand Challenges flips that model around: We specify the end goal we're trying to reach - say, better ways to control mosquitoes that transmit diseases - and we ask anyone with a great idea to apply for funding for their approach. This way, we get a much broader range of researchers pursuing many more strategies than we ever could have imagined on our own.
And that is exactly why Ethiopia is now running its own Grand Challenges program. It needs better ideas about how to tackle some of the most stubborn health problems the country is facing.
Grand Challenges Ethiopia has identified three focus areas to start:
maternal and newborn health, because almost half of the deaths of children under 5 happen in the first 28 days of life;

health in pastoralist communities, because progress among them has been comparatively very slow;

and early childhood development, because the entire global health community is beginning to zero in on the importance of neurocognitive and physical development in children's earliest years.
One of the greatest aspects of Grand Challenges is that, together, the programs form a global community of scientists working on the same sorts of problems. We are crowding in as much expertise and as much variety of experience as we possibly can, and the addition of Grand Challenges Ethiopia only adds more richness to our effort. We are looking forward to learning with, and from, Ethiopian investigators in the years to come.
The result will be that the world gets even better, even faster.