Blog Post
Engaging the Best Minds to Tackle Global Health Challenges
Chris Wilson, Oct 28, 2010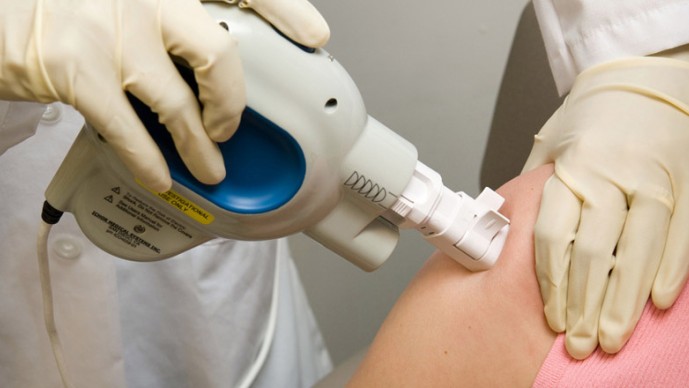 One hundred years ago the mathematician David Hilbert formulated a list of important unsolved problems that has encouraged innovation in mathematical research ever since. Seven years ago, inspired by Hilbert's example, we identified 14 major global health challenges that, if overcome, could lead to breakthrough advances for those in the developing world.
Supported by our strong partners in the Foundation of the National Institutes of Health, the Canadian Institutes of Health Research, and the Wellcome Trust, we formalized this concept as the Grand Challenges in Global Health (GCGH) program. In 2005, we gave 45 grants totaling $458 million to research projects involving scientists in 33 countries.
To me, GCGH was an experiment. We brought together creative minds from across scientific disciplines - including those who have not traditionally taken part in health research - and encouraged them to take risks in pursuit of transformative health solutions. I watched the program grow, initially as an outsider, and beginning this year, as director of Global Health Discovery.
This year marks the conclusion of the first round of GCGH projects. We have learned that these investments not only catalyzed critical scientific research, but they also drew more attention to the importance of global health and engaged a greatly increased number of creative scientists to attack these critical problems. We learned that the questions we ask must be carefully framed to address scientific barriers in the context of real-world needs and realities so that progress achieved has the greatest potential for translation into useful global health solutions. And for promising projects, we need to help foster their transition into product development to ensure that new solutions lead to impact.
In 2008, to expand the pipeline of ideas and possibilities, we launched Grand Challenges Explorations, an initiative that awards smaller grants to test even more creative, high-risk concepts.
Partnerships are increasingly critical. Over the years, the founding GCGH partners have been steadfast in their support of global health innovation. The Foundation for the National Institutes of Health has just released a request for proposals on vector controls, and the National Institute of Allergy and Infectious Diseases has partnered with us on a Grand Challenges Exploration topic to develop an HIV cure. I am also pleased to note new partners such as Canada, who launched its own initiative called Grand Challenges Canada.
We will also be working closely partners like the Collaboration on AIDS Vaccine Discovery, which looks for unorthodox solutions to AIDS vaccines, and through programs such as the TB Drug Accelerator, which aims to find ways to hasten the development of tuberculosis drugs.
As we move forward, we will continue to harness advances in science and technology and call for ideas to address some of the greatest global health issues such as polio eradication, improving maternal and child health, and developing low-cost diagnostic technologies.
The way forward for Grand Challenges is to continue to engage the best minds to help us take on these great global health challenges. I look forward to continued and new partnerships to help us work together to save lives.