Emerging Technologies for New Solutions in Global Health Priority Areas (Round 23)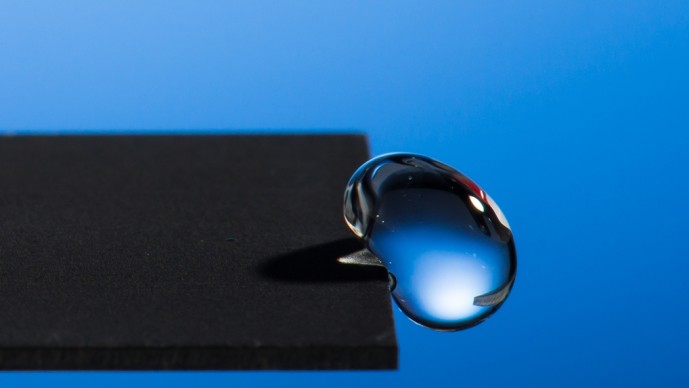 THE OPPORTUNITY
A set of rapidly-evolving technologies is changing the world and expanding the realm of the possible. These emerging technologies include – but are not limited to – artificial intelligence, materials science, wearable sensors, synthetic biology, nanotechnology, microscopy, augmented and virtual reality, geospatial mapping, robotics, and DNA sequencing. The capabilities of some of these technologies are increasing at an exponential rate, and their potential for impact is becoming apparent in an increasingly diverse set of areas. There is now an opportunity to build on these advances and explore new applications of these technologies – singly or in combination – to provide new ways of solving the key challenges in global health.
THE CHALLENGE
We seek proposals that apply an emerging technology – or a combination of emerging technologies – for new and potentially transformative solutions in global health priority areas. For background on the priority areas funded by the Bill & Melinda Gates foundation, please read the summaries of the strategies being employed by the teams within the global health division at the Gates foundation: Discovery & Translational Sciences; Enteric and Diarrheal Diseases; HIV; Malaria; Maternal, Newborn, and Child Health Discovery & Tools; Neglected Tropical Diseases, Pneumonia, Tuberculosis, and Vaccine Development and Surveillance. These priority areas encompass infectious disease outcomes, pregnancy and birth outcomes, child growth and development outcomes, disease surveillance, and research for the development of new vaccines, drugs (including non-hormonal contraceptives), and diagnostics.
Below are examples of the types of applications of emerging technologies that we would consider – but note that these are meant only as illustrative examples, and other applications not listed would be considered as would other emerging technologies not listed. The goal of this challenge is to foster and support impact in global health through innovative uses of emerging technologies.
A few of the many options we will consider include (but are not limited to):
Artificial intelligence for image analysis of human patients (e.g., fetal ultrasound, infant optical neuroimaging, or infant video data) or human biosamples (e.g., tissue sample microscopy or placental morphology) to reveal predictive biomarkers of adverse health outcomes or correlates of resilience
Materials science for the design of laboratory model systems enabling investigation of new aspects of disease mechanisms (including pathogen persistence) or response to therapy, or enabling high-throughput screening assays (including culture systems to recapitulate complex biological systems)
Wearable sensors to provide early indicators of treatment response, to identify causal factors underlying adverse pregnancy and birth outcomes, or to continuously monitor systemic metabolites to understand baselines and temporal fluctuation for biomarkers of health and disease
Synthetic biology approaches to develop highly sensitive diagnostics (e.g., infectious disease diagnostics based on CRISPR technology)
Nanotechnology for the creation of sensitive and specific biosensors
Microscopy for intravital imaging of organ systems to reveal actionable mechanisms to prevent infectious disease pathogenesis or foster robust immune response
Augmented reality to improve the quality of patient care through interactive guidance for diagnostic procedures
Virtual reality to simulate host-pathogen interactions for insights into the design of agents to protect against infectious disease
Geospatial mapping to understand and predict temporal changes in disease burden and design geographically-targeted interventions
Robotics to enable new drug screening systems
DNA sequencing combined with data analytical methods to facilitate a transkingdom view of the microbiota across body sites, including potential microbiota-mediated interactions between body sites
We will give highest priority to approaches that:
Represent potentially transformative approaches that would not have been funded by mechanisms focusing on individual technologies or subject areas
Represent new perspectives on the problem being targeted, including applying insights from fields outside the priority global health areas that are the subject of this challenge
Leverage existing data or biosamples from human cohorts or biorepositories of proven value
We will not consider funding approaches that:
Are not aligned with the Gates foundation's priority areas and strategies
Are not directly relevant to developing countries
Lack a clearly-articulated and testable hypothesis
Lack a compelling plan for achieving proof of principle
Lack a relevant indicator of success that can be demonstrated within the scope of the GCE Phase 1 award (USD $100,000 over 18 months)
Represent incremental improvements to conventional solutions
Represent basic research without clear relevance to the goals of this challenge
Present unacceptable safety risks
Detract from or interfere with beneficial practices
---