Blog Post
Keeping Adolescent Mothers Mentally Healthy
Nicole Sirivansanti, Mar 9, 2020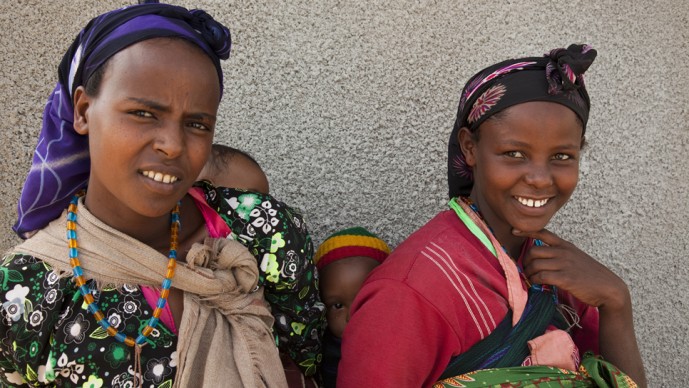 According to the World Health Organization, there are 48 psychiatrists in Norway for every 100,000 people, three times as many as what a country needs. In Finland, that number drops to a still-generous 23.5. It's enough to make you wonder whether there isn't something to the reported happiness of the Scandinavian countries. In the United States, there are 10.5 psychiatrists per 100,000 people - this could be higher, but it's a respectable number. Low-income countries, though, are different. In Mali there are about 5 psychiatrists, meant to serve a population of 18.5 million. That's 3% of a psychiatrist for every 100,000 people. But people in low-income countries need mental health support just as much as people everywhere else. In fact, depression rates among pregnant women and new mothers are particularly high in low-income countries, and that can have serious effects on their children's development. Stunting, for example, is about 40 percent higher among children of depressed mothers. This is why Grand Challenges Explorations issued a request for proposals to help adolescent mothers and their babies in low-income countries stay as physically and mentally healthy as they can.
This request was our second collaboration in maternal and newborn health with Grand Challenges Canada, the first being when we joined their Saving Brains initiative by launching a challenge on ways to measure infant brain development. The proposals we chose to fund under the new challenge will explore a range of creative, sophisticated ways to get mental healthcare to adolescent mothers. Here are four of them.
Storytelling: In Haiti, unplanned teen pregnancies have been on the rise since the 2010 earthquake, because of lost parents, sexual assault, and the ease of transactional sex as a way to get food, money, and other necessities. Pregnant teens who are facing these traumas can have trouble dealing with the additional burden of caring for their own children. With so much on their minds, it can be hard to pay attention to public health messaging from public programs or providers. Drs. Guitele Rahill and Manisha Joshi of the University of South Florida are helping healthcare workers replace this messaging with traditional Haitian storytelling methods. For example, to begin a story, a Haitian storyteller says "Krik?" Listeners eager to hear her respond, say "Krak!" Rahill and Joshi are betting that health messages hidden in a good story are more likely to get attention.
Social Media: Adolescent sex workers who become mothers, in addition to having little support to care for their children, are at high risk of developing mental health problems like anxiety and depression. Dr. Joanna Busza of the London School of Hygiene and Tropical Medicine, working with a group of these girls in Zimbabwe, will design self-help support networks that meet via social media to learn life skills like parenting and money management. After working with the girls to identify the types of skills they most need, Dr. Busza and her colleagues will train peer educators to lead six-month virtual support groups and recruit young, pregnant sex workers to pilot the approach in two urban sites in Zimbabwe.
Video Games: Dr. Rebecca Dempster of the Hebrew Immigrant Aid Society is working with ten refugee adolescent mothers in Kenya to design a video game that can be used to identify pregnant adolescents with mental health disorders, help treat and protect against those disorders, connect the girls with counselors, and build relevant life skills. Once the game is developed, Dr. Dempster and her colleagues will train these young mothers to act as mentors to support an online version of the game, which will be piloted with other refugee adolescent mothers over a period of three months.
Integration with Prenatal Care: Prenatal services in Mali are limited. Dr. Sarah Murray of Johns Hopkins and her colleagues at the University of Bamako are working to help fill the gap by developing a cognitive-behavioral-therapy-based group approach to prenatal service involving open group discussion and strengthened social networks. The pregnant adolescents in her study will get prenatal care and group therapy - physical and mental healthcare - at the same time.
The field of global health has long been focused on helping women and children survive - and rightfully so - but more recently it has also been able to work to make sure they also thrive. I'm glad that mental health is getting more attention on the global health radar as part of that work, and I'm eager to see what possibilities might be opened up by the grants I've mentioned here and the other maternal mental health grants we've made. A truly equitable world is one in which everybody has an equal chance not just to live but also to be happy. These and other efforts like them will help us make that world a reality.