Create Therapies that Can Cure Latent Infection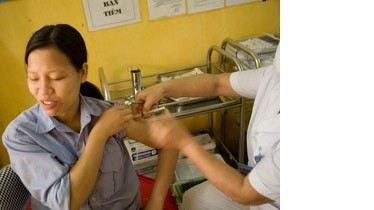 Background
The explosion of information about technologies that measure gene expression opens the opportunity to ascertain at the molecular level in any organism the pathways that are essential to the latent and/or persistently infected state, thus providing new targets for drugs.
Roadblock
We lack the ability to selectively eliminate a latently infected cell (e.g. HIV or herpes virus) and/or a persistent microbe within an impenetrable microenvironment within the host (e.g., granuloma for TB) as well as to remove or neutralize the latent component of the microbe within the cells. 
Challenge
To develop novel, currently unproven methodologies that can identify a cell latently infected with a virus, identify both the pathogen and host molecules used in and essential for the latent state, and deliver treatment into the cell that would either eliminate the cell or remove the latent component of the virus.  In the case of persistent bacterial or parasitic infections (e.g., TB or schistosomiasis), to deliver an effective intervention that will eliminate the pathogen.
Potential Benefits
Permanent cure of diseases in which active microbial replication has been controlled pharmacologically or immunologically and the latent or persistent microbe is the last vestige of infection in the patient
Priority Areas
HIV
HBV
Herpes
TB
Schistosomiasis
Toxoplasmosis
---