Blog Post
A Reinvented Condom? That's Only Part of the Challenge
Amie Newman, Mar 26, 2013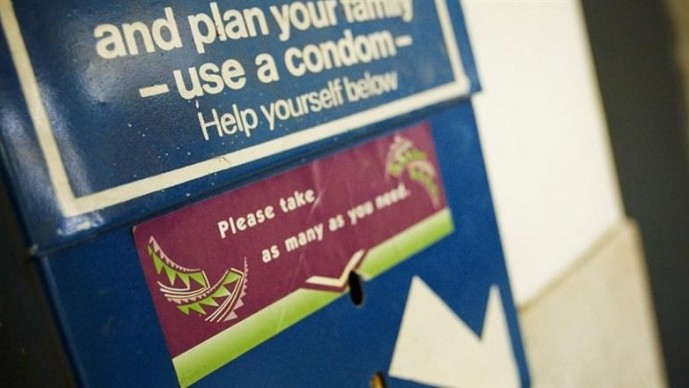 Yes, it's true. We'd love to see a reinvented condom. Why?
Because the condom has been in use for 400 years and yet has "undergone very little technological improvement in the past 50 years." And it's not just the male condom, either. The foundation wants to improve the female condom also. In fact, we're challenging you to look at the materials, shapes, and designs of condoms to see how any or all of these might contribute to a better experience for men and women, leading to - yes - even more people using them.
But that's only part of the story - because once an improved condom (or, as Mashable calls it, "a futuristic prophylactic") is developed (or for that matter, a new vaccine, new treatment, or any improved contraceptive), we need partners who can actually get it to those who need them; particularly those in the poorest (lowest resource) countries in the world. A spiffy new condom won't do much good sitting in a lab somewhere.
34 million people, around the world, are living with HIV, according to The Global Fund to Fight AIDS, TB, and Malaria. An astounding two-thirds live in sub-Saharan Africa. And though the number of people dying from HIV fell, in 2011, there were still 1.7 million people who lost their lives from the disease. Improved access to treatment to prevent transmission from HIV positive pregnant women to their newborns; HIV testing and counseling sessions and the distributions of condoms has helped save hundreds of thousands of lives.
In fact, Global Fund programs allowed for the purchase and distribution of 4.2 billion condoms, by the end of 2012. The U.S. Government's PEPFAR program not only has procured nearly 67 million female condoms but also works to promote behavior change and an increase in condom use to prevent the spread of HIV. But here's the thing: In 2011, there were 2.5 million new HIV infections. In order to prevent those from happening we need to pay attention to all links in the chain. If we can help light the fire that sparks an innovative, new condom design that improves the chances that more people will use this critical HIV prevention method, we want to do it.
Innovation has sparked many advances in the work to improve health around the world – from HIV anti-retroviral medications to reinvention of toilets for better sanitation. Technology today allows us to improve upon any and all of our public health "tools" – even the best ones, like the condom. In this case, for both male and female condoms, we need to make sure any new and exciting "reinvention" actually makes it to those men and women who need it most.