Blog Post
Empowering the Next Generation
Kellie Sloan, Lydia Schmeltzer, Oct 27, 2014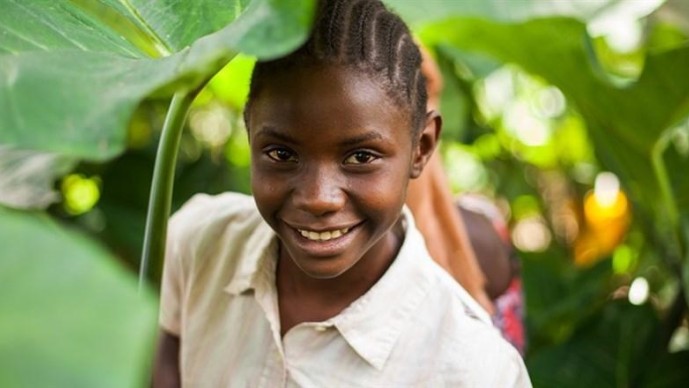 Imagine your name is Amina and you're a 13-year-old girl living in a small rural community in northern Nigeria. You live with your parents and four younger siblings. You love math and English but just learned you have to stop school at the end of the month. Your parents can no longer pay your school fees. Last year's harvest was lean because of a drought, and your parents have completely exhausted their savings. There is no money left to support the family, so you will be heading to the city to work as a maid in the home of a rich family. The money you earn will help your parents make ends meet. It will enable your younger siblings to stay in school. You will likely be married off to an older man in a few years' time.
Remember when you were thirteen? What aspirations did you have? Maybe you wanted to be a doctor, a teacher, or a musician. Did you ever feel you didn't have a choice in whether you could pursue your dreams? Adolescent girls in poor countries also have dreams, but the reality of early marriage and pregnancy prevents many of them from pursuing their dreams and reaching their full potential.
Every year girls around the world face the double disadvantage of being young and being female, fueled by disempowering cultural and social norms. Choices about their bodies and futures are often made by others. According to a recent brief from the World Bank, one-third of girls in developing countries are married before they reach 18. Many (one in nine) are married before they are 15 (2013, UNFPA State of the World's Population). This has a significant negative impact on a girl's future, including lower educational achievement, fewer prospects for getting out of poverty, early higher-risk pregnancy, increased risk of poor nutrition and arrested growth, early motherhood for which she is not prepared, and increased risk of physical and sexual violence.
Several teams from across the foundation have come together to focus attention on reaching girls like Amina to break the cycle of gender inequality, poverty, and poor health. We want to accelerate progress toward improving health outcomes for adolescent girls and ensure they have equal opportunities to thrive and achieve their full human potential. We can accomplish this if we invest in addressing gender inequitable norms and enabling girls to transition to a healthy and empowered adulthood.
With the launch of the Putting Women and Girls at the Center of Development Grand Challenge, we are looking to invest in innovative programs that expand the body of work and knowledge on the intersection of gender equality, decision-making, and adolescent health and development. We especially want to understand the opportunities to address and improve adolescent girls' long-term reproductive, maternal health, and nutritional outcomes by supporting efforts to improve gender equity that:
Increase the individual and intra-household decision-making power of women and girls - with particular interest in reproductive, maternal, and child health, and nutrition choices - by driving understanding of power dynamics and effective behavior change communication.
Empower girls to stay in school with a particular interest in the impact of building their social capital and how the provision of cross sector services can best improve school attendance and completion by girls, while ensuring the environment is safe and high quality education is provided.
Effectively engage men and boys as partners to achieve gender equality and empowerment, including equitable decision-making power. We understand that to achieve gender equality we need to engage and transform the attitudes and beliefs of men and boys and encourage and support solutions targeting and engaging them as partners and agents of change.
What's your innovation? What solutions can we test to ensure that girls like Amina are empowered, healthy, and fully supported by their communities to achieve their dreams and goals? We look forward to learning what approaches you propose to improve outcomes for adolescent girls through the Grand Challenge.